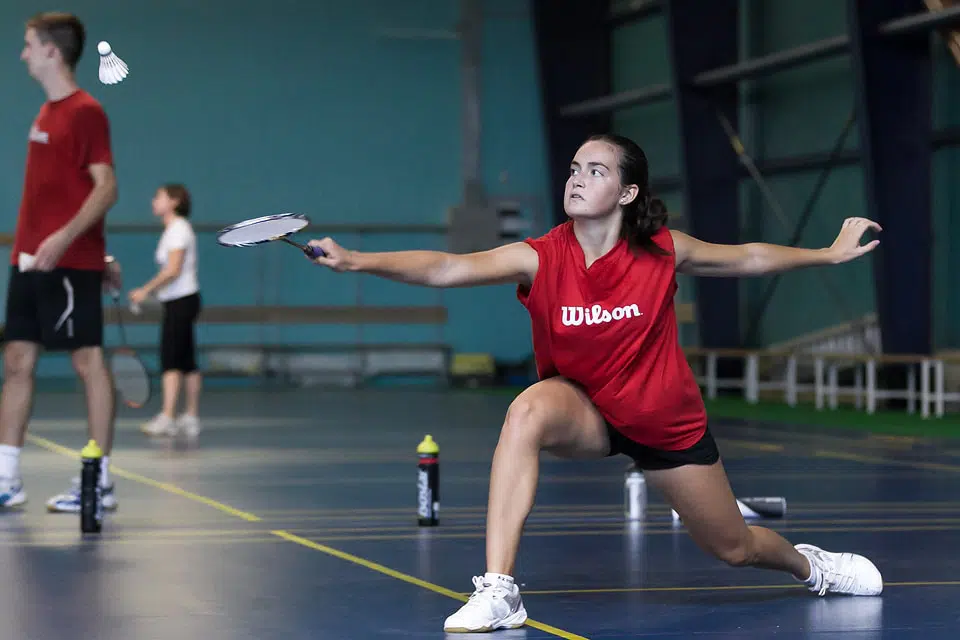 Since 1999, BIT CENTER provides 12 full-size badminton courts, ideal both for recreational and for professional players.
Our badminton hall is the only one in Ljubljana featuring underfloor heating in winter. You can rent a court just for the winter season or for the whole year.
Badminton is, right after running, the most effective training for strengthening your heart. Exercising twice a week for one hour is just enough to meet your goals.
Badminton balls, called shuttlecocks, are made of goose feathers, sorted according to the left or right side of the wings. The best cocks are made from left wings feathers.
A shuttlecock can fly over 300 km/h. The fastest shot in badminton doubles reached 332 km/h (Fu Haifeng, China). The world record in badminton singles is 306 km/h (Taufik Hidayat, Indonesia).
Badminton is a game of quick position changes, so it is recommended to use protective and supportive footwear with reinforced side protection and a cushioning sole.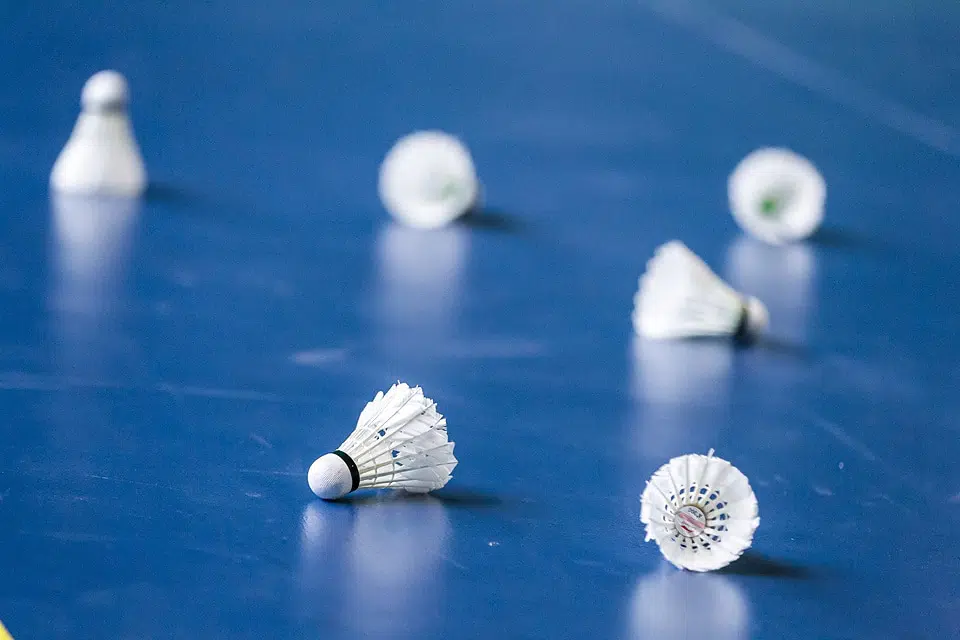 Prices are valid from 1.9.2011, 22% VAT is included.
Item

Price

MEMBERS

7h - 17h

8.50 EUR

17h - 23h

10.00 EUR

OTHERS

7h - 17h

10.00 EUR

17h - 23h

14.00 EUR

STUDENTS

7h - 15h

7.50 EUR
For more information please contact +386 (0) 1 548 00 55.
Season tickets for Badminton
| SEASON 1.9.2020/31.5.2021 | Price |
| --- | --- |
| 8h - 17h | 340.00 EUR |
| 22h - 23h | EUR 400.00 |
| 17h - 22h | 460.00 EUR |
| Summer ticket (1.9.2020 - 31.8.2021) | 550.00 EUR |
* Sauna for 2 people per week included 
** The price of the season ticket varies proportionally to the time left until the end of the season.
The season ticket price includes the use of the court for one selected hour per week and provides a membership discount when using any additional hour. In the package season tickets with sauna included, we offer a two-hour sauna visit once a week for two people. When buying a season ticket (Monday to Friday between 7 am and 3 pm) we offer a 30% discount for retirees and students. We only accept cash payments.
BADMINTON UR PACKAGES *

7.00 - 17.00

17.00 - 23.00

10 hours

100.00 EUR

10 hours

125.00 EUR

20 hours

190.00 EUR

20 hours

235.00 EUR

30 hours

255.00 EUR

30 hours

325.00 EUR
* – badminton 1 h. For students and retirees, we offer a 30% discount on the purchase of a season ticket from Monday to Saturday from 7 am to 3 pm. For companies, freelancers and other legal entities, prices are higher. For more information, please contact the reception.
The badminton club BIT also this season organises the school of badminton for children of all ages. Training is led by professional trainers who, in addition to badminton skills, will also provide for the general physical and mental development of the trainees. We can definitely assert that we are the most affordable and at the same time the most successful badminton school in Ljubljana, as we are currently multiple national team champions in youth categories!
Training for beginners takes place from 1.9.2015 (subscriptions are made for the entire season) in the BIT hall at Litijska 57 (Štepanjsko naselje) as scheduled:
Children up to 11 years: 15.15 – 16.15 Tuesday, Thursday (1st-5th grade of primary school)
Children up to 15 years: 16.00 – 17.00 Tuesday, Thursday (6th-9th grade of primary school)
New members are offered a promotion, a 14-day free trial, which will probably make it easier for them to decide whether to join the club. At the same time, we offer our permanent members a free month of training provided they introduce a new member to the club.
Also this year we organize free transportation from nearby primary schools for groups of pupils up to 11 years upon request and agreement.
Those who aspire to become better sportsmen and want to compete are welcome to the badminton school selections. Parents are also invited, as we organize training for adults in the evening time as well. For more information, please check with the coaches.
More information is available on phone numbers: 041-370-730 (Tadej) or 041-795-901 (Mišo) or by email: tadej.seme@gmail.com